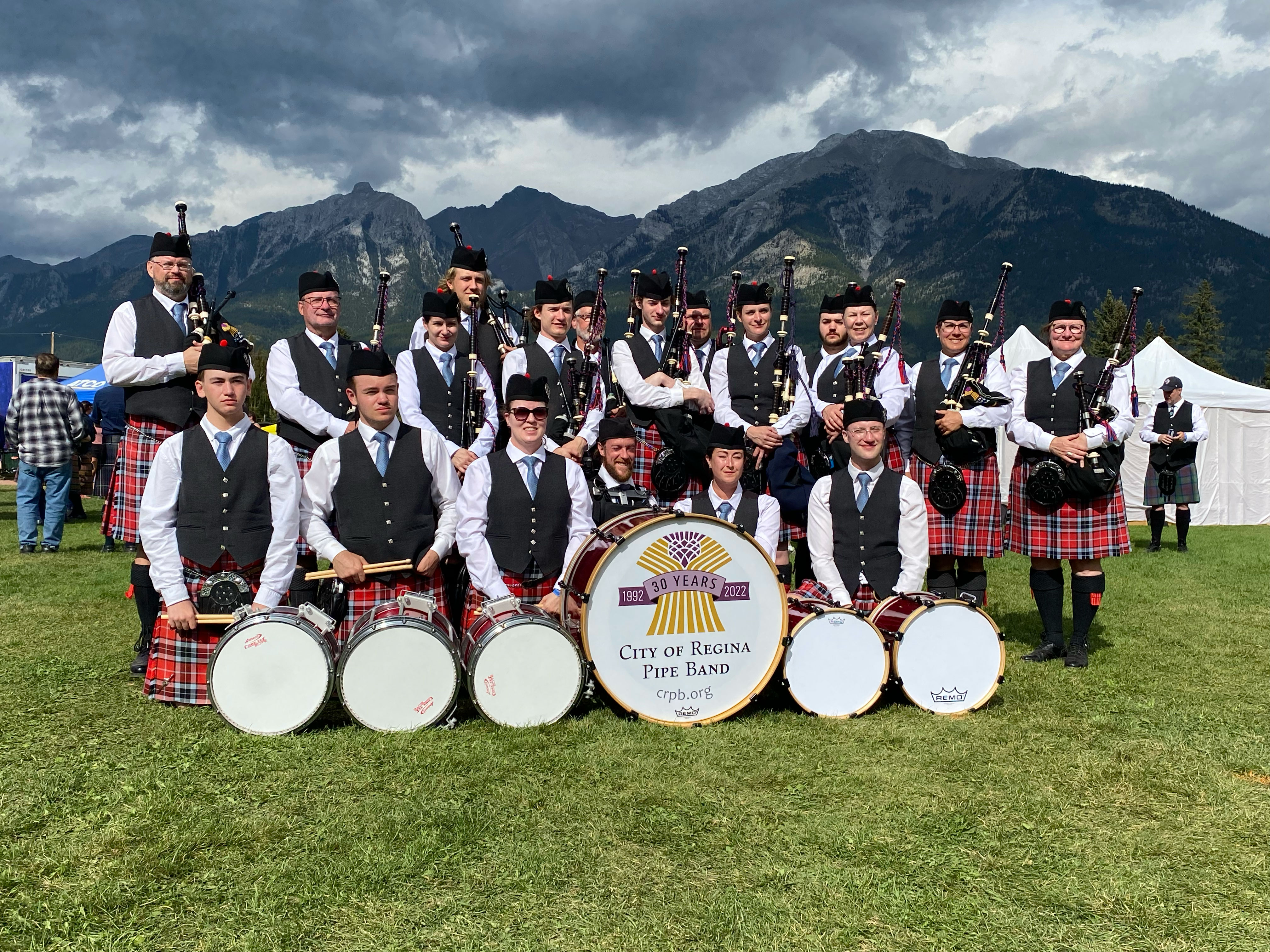 The City of Regina Pipe Band was one of the very first pipe bands or piping organizations to have a web site, back in 1993-94. At that time, we had a very basic page or two on the "Great Plains Free Net," which was a community-run, volunteer-based service that worked very hard to give people the tools and skills to make use of the internet. The only other piping web site that we were aware of at that time was the SFU Pipe Band web site, which [as far as we know] the first pipe band web site. That effort was organized and maintained by the computer department at SFU.

The band celebrated its 30th anniversary in 2022, and there was a lot to look back on—one highlight being our performance in August 2013 with Sir Paul McCartney in front of 44,000 people at Mosaic Stadium. We have posted a YouTube link and photos, and we'd love to have your photos too! If you have photos or video of the band, feel free to send them.

We hope that band members, former members, friends and fellow enthusiasts will enjoy the web site. One of the features that we are attempting to have is a comprehensive gallery of band photos through the years. There will be lots to come back and see, so please visit often!