About the Band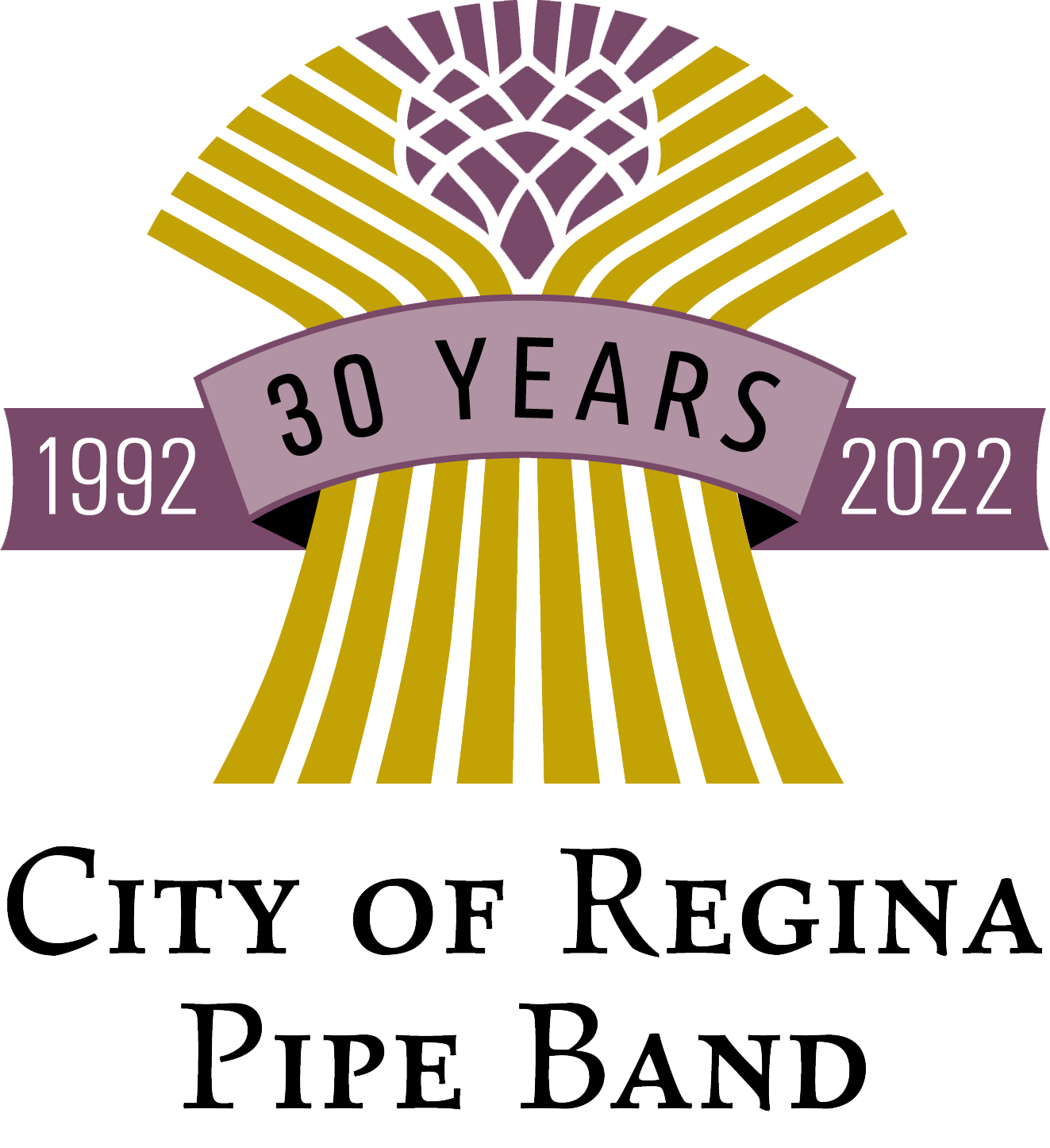 The City of Regina Pipe Band [CRPB] has been Saskatchewan's champion pipe band since 1992 and in 2022 the band celebrated 30 years of band history.
The band has competed at Highland Games across North America and in Scotland, including Scottish tours in 2005, 2006, 2010 and 2012.
As well as performing at many public events and concerts, the band has been the pipe band of the Royal Canadian Legion, Branch No. 1 since 1992, and performs for Legion events each year.
The CRPB has a junior band program that is part of the Conservatory of Performing Arts, University of Regina. The 10-time Saskatchewan Champion Grade 4 CPA Pipe Band plays an integral role in training young pipers and drummers in Saskatchewan through weekly tuition, summer schools, and workshops.
In 2011, the band developed a new logo, proudly rooted in the prairie wheat sheaf, which has been an integral part of Saskatchewan's history in the last 100 years. Rising out of the wheat sheaf is the Scottish Thistle, a symbol the band's work to keep Scottish music and traditions a vibrant part of the cultural scene on the Canadian prairie. In 2022, we added a "30 Years" banner to the logo, which should do us until 35 and 40!